The reason: not one of 1500 samples of people tested "positive" could find Covid-19. ALL people were simply found to have Influenza A, and to a lesser extent Influenza B. This is consistent with the previous findings of other scientists, which we have reported on several times.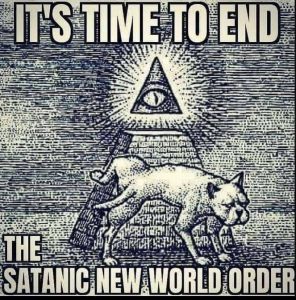 Dr. Derek Knauss: "When my lab team and I subjected the 1500 supposedly positive Covid-19 samples to Koch's postulates and put them under an SEM (electron microscope), we found NO Covid in all 1500 samples. We found that all 1500 samples were primarily Influenza A, and some Influenza B, but no cases of Covid.
'When we sent the rest of the samples to Stanford, Cornell, and a couple of the labs at the University of California, they came up with the same result: NO COVID. They found Influenza A and B. Then we all asked the CDC for viable samples of Covid. The CDC said they can't give them, because they don't have those samples.'
https://greatreject.org/laboratories-cant-find-covid-19-in-positive-tests/
Official Data shows Children are up to 52 times more likely to die following Covid-19 Vaccination than Unvaccinated Children & the ONS is trying to hide it
The Office for National Statistics has revealed without realising it that children are up to 52 times more likely to die following Covid-19 vaccination than children who have not had the Covid-19 vaccine…
Very interesting discussion with Mattias Desmet on the how and the why so many people have followed the Covid narrative almost like in a hypnotic state, and still do, contrary to logic, evidence or reason.
Mattias Desmet is a lecturer of psychoanalytic psychotherapy at the Department of Psychoanalysis and Clinical Consulting, Ghent University.